How to recruit niche or hard-to-reach demographics for user research
Image
With user research, a well-managed recruitment process can be critical to achieving your research objectives, yet recruiting the right participants is often the most challenging aspect of conducting a study.
And who even are the 'right' participants? Well this can differ wildly from business to business and from product to product. Many UX teams will find that the most valuable UX insight will come from people who generally use their product on a day-to-day basis. But what if these customers or potential users are from a niche or hard-to-reach demographic?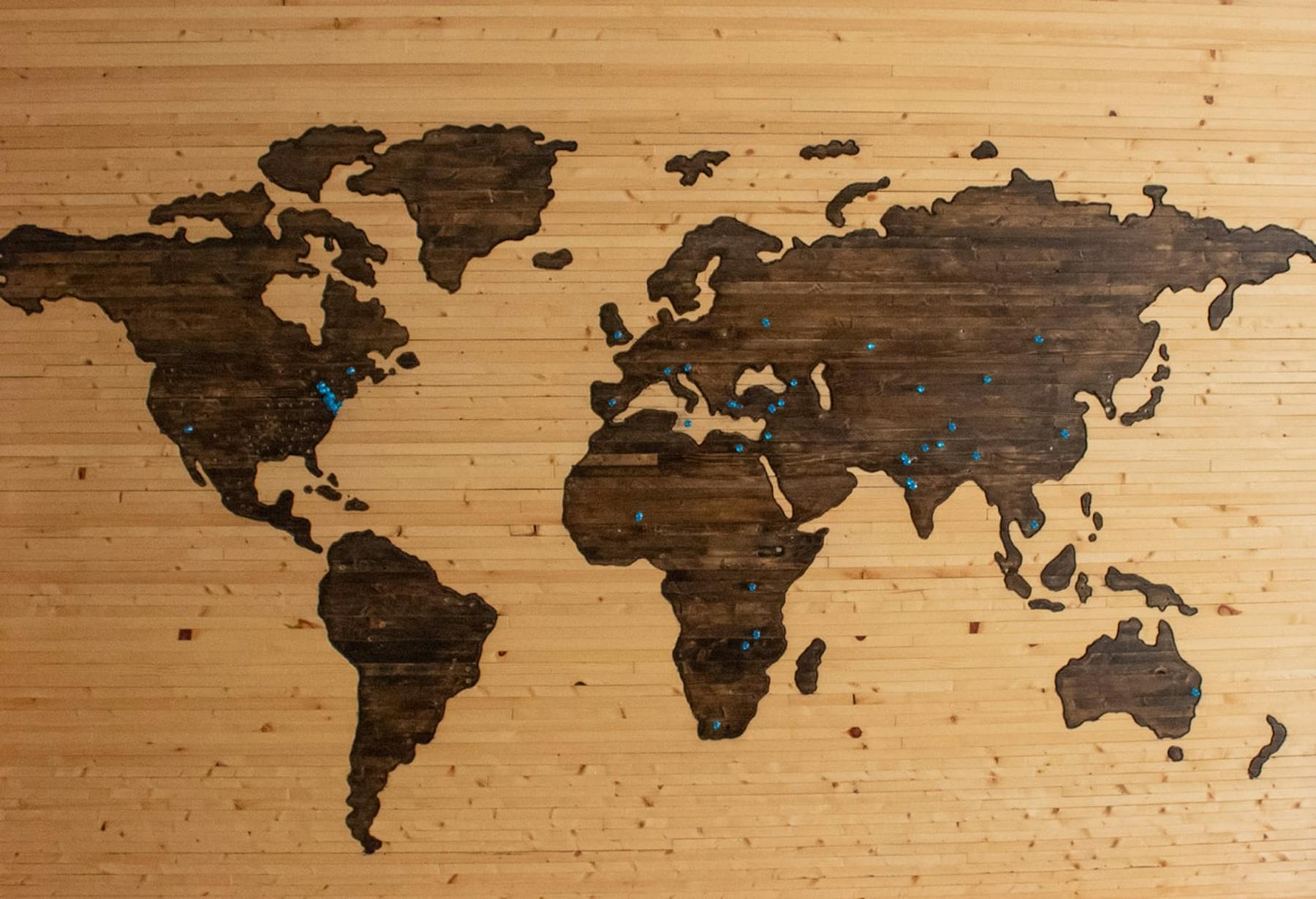 To help guide us through this particular pain-point, we sought the advice of a couple of senior research leaders. Before we get to their recommendations on sourcing participants for niche user research studies, let's first delve into the practicalities of recruitment…
Recruiting niche user research participants
User researchers generally have two options when it comes to recruiting:
External recruitment company
Recruit in-house
External recruitment can provide multiple options for sourcing participants, which include:
Interception of live web users
Company email lists: potential participants are recruited from an opt-in database. Email lists can also be rented/bought-in from a market research company
Research panels: comprising individuals who represent a specific audience, who have agreed to be contacted and are subsequently invited to participate in relevant studies
External recruiting certainly has its advantages, since outsourcing the process allows researchers to focus on the study itself. Recruiters can handle incentives and quota fulfilment, and can also assist with screener development.
Additionally, outsourcing offers up the possibility of using multiple sources to access your audience, which can greatly increase the potential for finding harder-to-reach audiences who are spread across the globe.
Many researchers prefer to keep the recruitment process in-house. The options for finding participants are similar to those of external recruitment (intercept, company email list etc), but you can also use social media to source your target audience, or post ads on relevant websites.
This is potentially more cost-effective than using an external resource and gives researchers greater control over the entire process. But be aware that in-house recruiting requires strong project management skills and can be very time consuming, especially when trying to find niche audiences.
Determining your research participants
When determining which research participants you want to include in your testing (regardless of whether they are recruited in-house or externally) the most important step is to clarify who your target audience is. Generally speaking, this is the audience that frequently uses your product and gains the biggest benefit from using it.
Every company has to have a crystal clear understanding of which demographics are relevant to their research. The more you know about your audience the easier it is to develop hypotheses about their reactions to new/revised designs and interactions and use the research to investigate how your product or service designs are supporting their needs.
Developing a screener question
One of the challenges in recruiting from large sample sizes is filtering out non-relevant people in order to find the right participants. This is where the development of a good screener question comes into play.
A screener is a script that enables you to filter the general population to an audience that reflects your specific criteria. It is an important part of the recruitment process, given that it enables you to go beyond finding participants who merely match your basic criteria, to finding ones who are likely to yield valuable responses.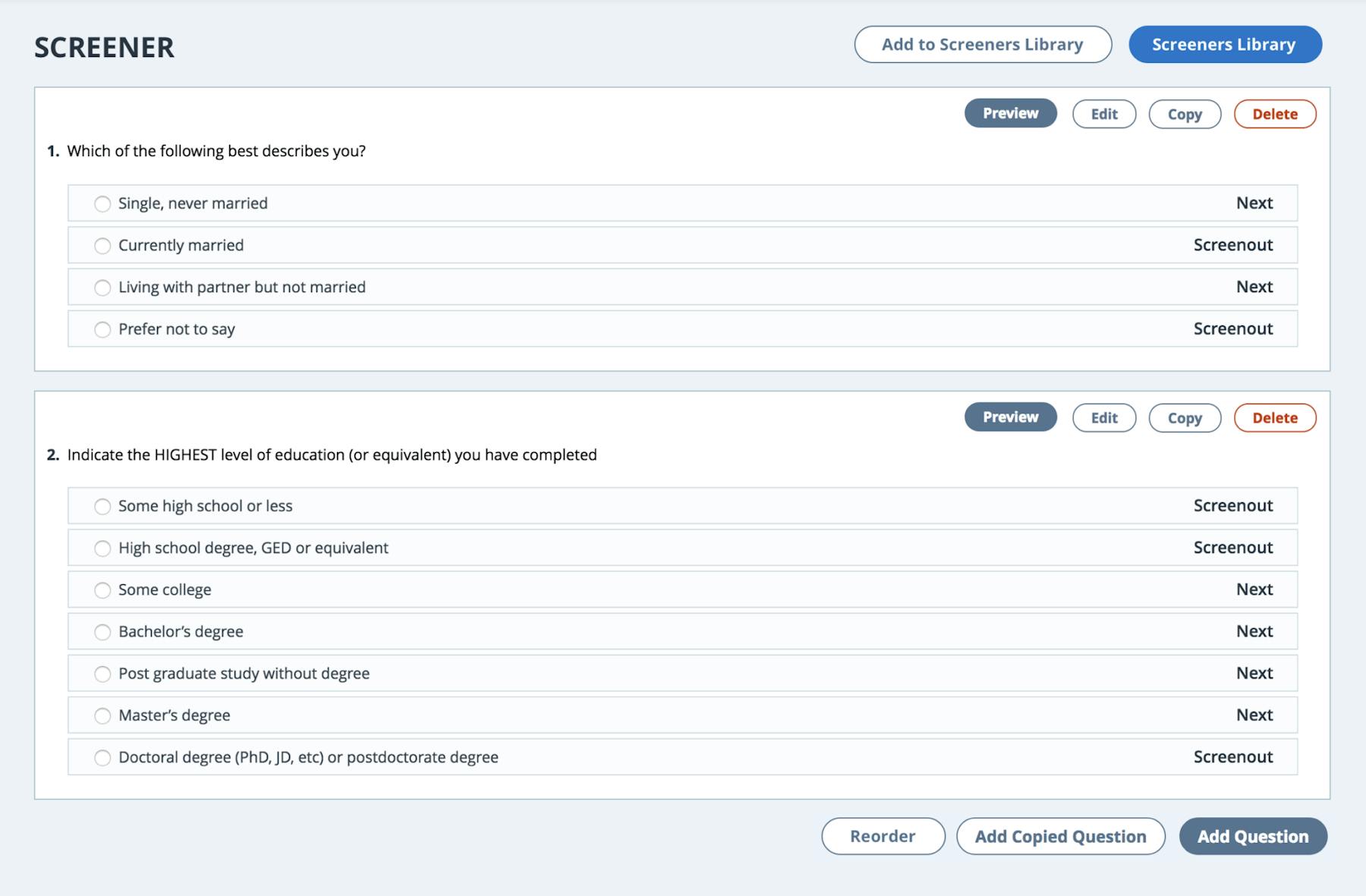 Expert tips on niche recruitment
We reached out to a few senior researchers for their tips on how to recruit hard-to-find participants…
Emily Ennis, Senior UX Researcher | Meredith
"At Meredith, we often talk with people about subjects and activities that a lot of people do in their day-to-day lives.
For instance, this might be moderated interviews around selecting recipes to cook or unmoderated studies to find and discuss articles about favorite TV shows. While the matching audience for these may be large and include the general population, for meaningful conversations with participants we often recruit on the following factors:
Familiarity with subject matter
Frequency or recency of activity
Skill or experience with subject matter
Depending on the goals of the study, some or all of these screening points may be used. Separately, if the subject matter or recruit goals are new to the team, we run a test with a small sample of 3-5 participants to 'screen' the screener.
This gives us a chance to run our questions through Validately and determine if we receive the right kind of engaged participants before launching the full test. If the resulting participants are too general, too specific, or if the subject matter is misunderstood, the screener will be adjusted for the full test."
Nicole Armbruster, Senior UX & Usability Researcher, MA Psychology | Founder UsercentriX
"Streamlining the process by having good templates, a recruiting database and being creative are super helpful. Sometimes that means going out of your way.
Once I needed cardiologists (who do not have time and don't need the money) so I attended an open house day at a heart clinic and spoke to doctors and patients on campus, and this won them over to participate in my study."
Conclusion
Recruiting participants for user research can be a difficult process and one which requires careful management.
In order to find people from niche or hard-to-reach places, researchers need to ensure that participant selection is well-planned. Determine the most appropriate type of testing for your study and take the time to evaluate the best approach to recruitment; whether you outsource the project, keep control of it in-house, or go out of your comfort zone entirely!
Above all, make sure that your target audience is clearly defined (with the help of a concise screener) in order to enlist the most relevant participants for your research.
Insights that drive innovation
Get our best human insight resources delivered right to your inbox every month. As a bonus, we'll send you our latest industry report: When business is human, insights drive innovation.
About the author(s)