Live Stream UX: How Video Websites Use UX Benchmarking to Increase New Users
Videos and images are taking over our online experiences. eMarketer reports that the average adult American watches 5.5 hours of video per day; the number may be higher for younger viewers. As a result, video platforms and video-based social media channels are exploding with millions of users annually. From a usability standpoint, there's a bit of a divide between platforms that are strictly online and those that are app-based; others cross both lines for maximum visibility. Which networks are the most user-friendly? How do different activities such as signing up, watching content, uploading videos, and interacting with followers compare? Here's a closer look at the onboarding process of two platforms and what we can learn from comparing their user experiences.
Periscope: Live Broadcasting for Everyday Users
Periscope is a mobile application that allows users to live stream video. It also has interaction features, so that the people you're connecting with can comment and ask questions about what's happening. If it sounds a lot like video calling, there's a reason. But it's more off the cuff and interactive; it's like sending video to all of your community, rather than just one person — and it's easy to connect to different social media accounts for broader exposure. Videos can be played back for 24 hours. Users get notifications when someone they follow is broadcasting and can search around through the map interface to find transmissions from specific regions or countries.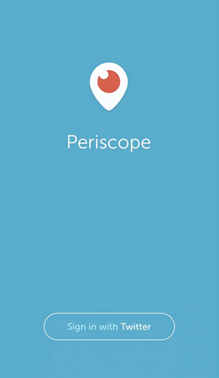 When a user lands on the Periscope site, they're immediately confronted with a logo that says a lot about the brand. The combination map and eye seems to suggest that you're looking at both a moment and a place in time. The value proposition on the first page is very clear. Users have the option to then click through additional information or skip over it and go straight to registration. The flip screens at the beginning of the intro quickly outline product features: live broadcasting, interaction with followers, and the fact that you'll be able to sign up to follow your family and friends. After users click the "Get Started" button, they're taken to a screen that lets them sign up via their Twitter account.
Snapchat: Disappearing Images and Video
Snapchat is one of the year's biggest social media platforms, and it's particularly active with users in the Gen Z and Millennial age groups. Users can share videos and still images that disappear after a period on the network. If users want to save what's shared, they need to take a screenshot. The general limit for a Snapchat video is ten seconds, which underscores the fast moving and short attention span of users on the network in general.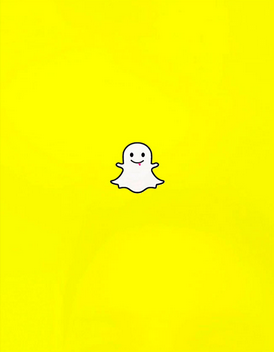 The main app sign-up page is really simple. It features the networks "ghost" image, which is fun and also resonates with the network's disappearing or ghost-like content value proposition. Buttons appear which prompt users to log in or sign up. If you select sign up, you're taken to a second page asking for your email address, birthday, and password.  Users then select a username, provide their phone number, and get an SMS or email code to verify their account. From there, there's another verification screen where users are asked to choose images that contain ghosts as a CAPTCHA. Users are then led through the process of choosing connections, testing their microphone, and they're ready to go.
UX Benchmarking and the Onboarding Process
Every mobile app, website, and software provider has an onboarding process that they use to get people set up on the network. UX Benchmarking the sign-up process can give useful insights regarding how easy it is to sign up for your app compared to competitors; it can also reveal whether changes in your own sign-up process have made it harder or easier for users over time. How long does it take to complete the process? What percentage of people are able to successfully complete actions, or do they get frustrated and abandon? It's important to get the information needed to optimize the user's experience on the network and maintain gatekeeping against spammers, without dragging out the process or overwhelming users with questions and CAPTCHAs. Periscope and Snapchat show two interesting approaches to handling the critical app onboarding process.
Are you interested in learning more about UX Benchmarking or our new Xperience 360 product and how it can improve your user experience? Contact UserZoom today to learn more about our solutions and services.