Sharing Our Secrets: A Closer Look at the User Experience Design of Anonymous Mobile Apps
If given the chance to vent your biggest frustrations or darkest secrets to an anonymous audience, would you take it? Famously, PostSecret allowed individuals to share these types of insights on postcards sent through USPS to an editor. The juicier and more thought provoking pieces were compiled into books and museum exhibits. Today our collective obsession with the public, anonymous confessional has gone digital. Anonymous apps are a growing trend in the social media space. Yik Yak and Whisper are in the lead, allowing users to share content and interact anonymously on mobile platforms. Let's take a closer look at the user experience of creating "safe spaces" for the anonymous social sharing of secrets, and what brands can learn from these case studies.
User Experience Design: Defining Anonymity and Community
Getting people to participate in these apps is predicated on a single, important factor: individuals must believe that their anonymity is truly protected. While this needs to be handled at multiple levels, one of the most important approaches is deciding how both anonymity and the community are defined. How are posts organized and who can see posted content? Secondarily, what is the primary function of the software: sharing content or promoting anonymous interaction?
Yik Yak took a proximity-based model to the question of defining community. Based on a user's GPS-location, the app shows users the posts of people within a 1.5-mile radius around them (or allows them to look at content streams from other locations). Other apps tap into a user's contact list and allow them to anonymously share thoughts with people they already know. Each of these has a different type of emotional and intellectual appeal. Do users want to reveal hidden things with those closest to them, or connect anonymously with people in their lives? Understanding what's driving users allows apps to differentiate on this critical point and to create unique user experiences with distinct feature sets and usability concerns.

Simple Sharing: No Regrets Posting and Interaction
Overall, Yik Yak features a minimalistic design that's ultra-mobile friendly. The structure is built to appeal to users who are comfortable in a digital world of tapping and sliding. The information architecture is anchored around three core user experience desires: to post, to interact, and to see what other people are saying.
The posting process is simple. From a usability perspective, it has to be. Users may be sharing snarky quips or they may be delving into their deepest thoughts. A clean window design allows users to quickly type their desired text and with a tap on a "send" button to push it out to the network. A more convoluted process might give users pause. The user experience was designed to make submissions simple and not include any cues that would cause a user to ask "do I really want to share this?"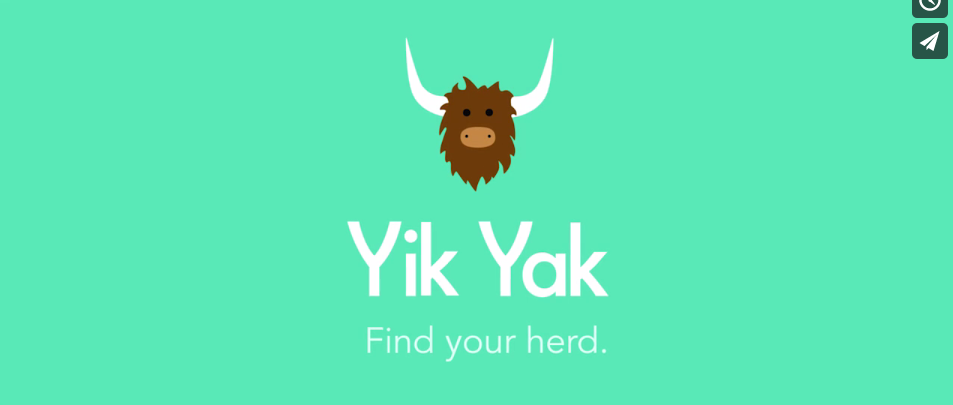 Yik Yak's tagline is "Find Your Herd." The app includes interaction features that make it easy to engage at different levels. Users can anonymously interact with posters by responding to what's being said in just a few clicks, sharing their thoughts while retaining their privacy. It's also possible to upvote or downvote posts, based on the content. Social gamification features make the app more addictive. There's even a rewards feature, where users are granted "Yakarma points" for high-quality or entertaining posts. While the app recognizes that interaction is essential, it provides several different avenues for users to engage. Each feature supports a different level of anonymity.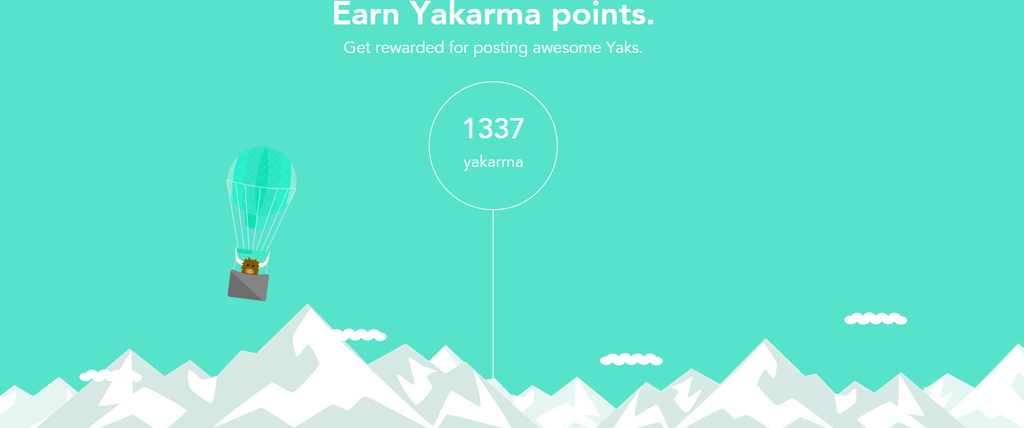 Making It Easy to Peek into Other's Lives
Anonymous social media apps have pinpointed a third core user desire: the ability to get insights into the lives and private thoughts of those around us. In a sense, it's counterintuitive. After all, every week an op-ed or other mainstream media piece explores the costs of living in a world of oversharing. Yet the popularity of reality TV and celebrity gossip sites is easy confirmation that human beings are curious about the lives of other people.
Yik Yak has developed simple usability features that allow users to follow their curiosity. The app features a minimalistic horizontal menu at the bottom of the app, with short navigational tags and visual icons. The Peek feature, accompanied by a pair of binoculars, allows users to assume the role of voyeur. Curated "peeks" allow users to hone in on their interests with a swipe. As the app is popular on college campuses, feeds collect the posts of certain groups. It's also possible to content streams by topic or geographic location.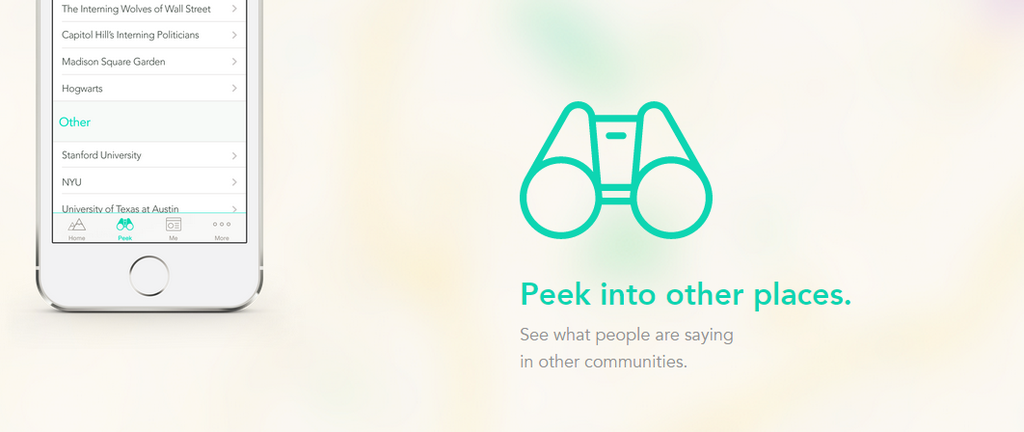 Yik Yak and other anonymous social apps demonstrate an important point: mobile apps and their user experiences need to be anchored around users' desires. Users of these types of apps want to accomplish three things: sharing, interacting, and observing. Information architecture, navigation, design, and functionality choices are all driven by that. With a foundation built with the user experience in mind, other app best practices such as gamification and rewards can increase usage rates. But the bottom line is that it's critical to get the core features right first.
Are you ready to explore how remote usability testing can help you better align your features with user needs? Contact UserZoom today to learn more about our solutions and services.